Traits
➕ This trait can be applied for free to any painted satyr MYO slot.
☑️ If you would like to change how your common tail looks or change your existing tail to common you can do so at the salon with 1 appearance change.

---

Trait: A single thin tail in the common style with up to 5 branches.
Size: A branch tail with patches can be up to x1 body length. If the tail is entirely fluffy and has no visible branches and no visible patches it can be halfway to the knees.

✅ You are not limited to the examples shown, feel free to experiment with different features!
✅ Tail can be split and asymmetrical
✅ Branch tips can be different shapes such as: bulb, squared, rounded point, docked
✅ Branches can grow from other branches
✅ Tail tip can be spaded or shaped
✅ Can have no tail!
✅ Can have a short deer or tufted tail with or without branches
✅ Tail can be docked or broken

🔸 At least 50% of the main tail should be covered in patch area

❌ Tails with no visible branches or patch area can not be longer than halfway to the knees
❌ Tail fur cannot be used to increase length past the max length
❌ Thickness of the base tail should be fairly thin, close to examples
❌ Branches should not look like thorns at default, the sharpest they can be is shown below. To have sharp thorn branches it requires the briarthorn trait.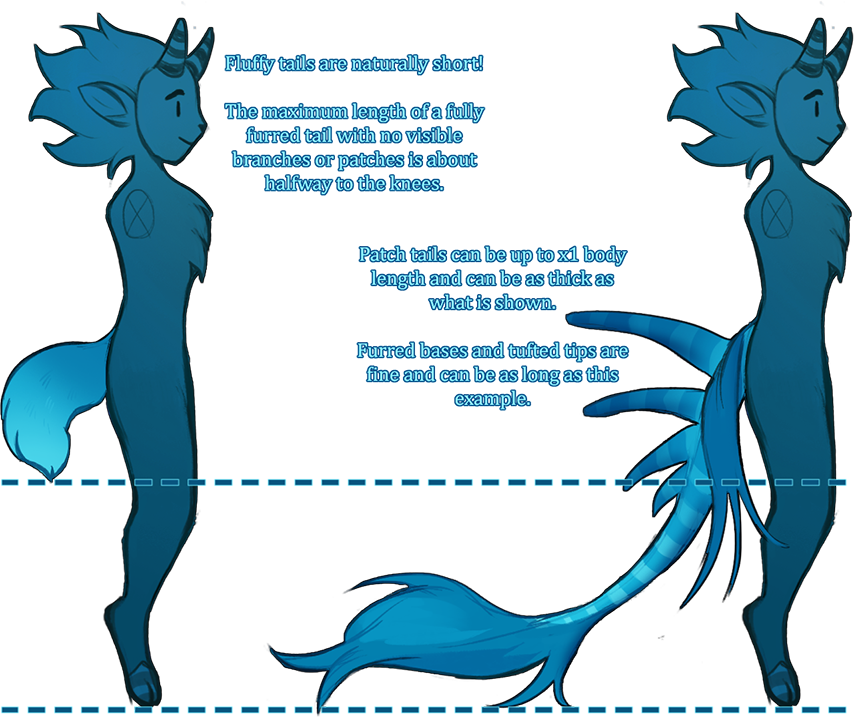 ---
Regular Common Tail Examples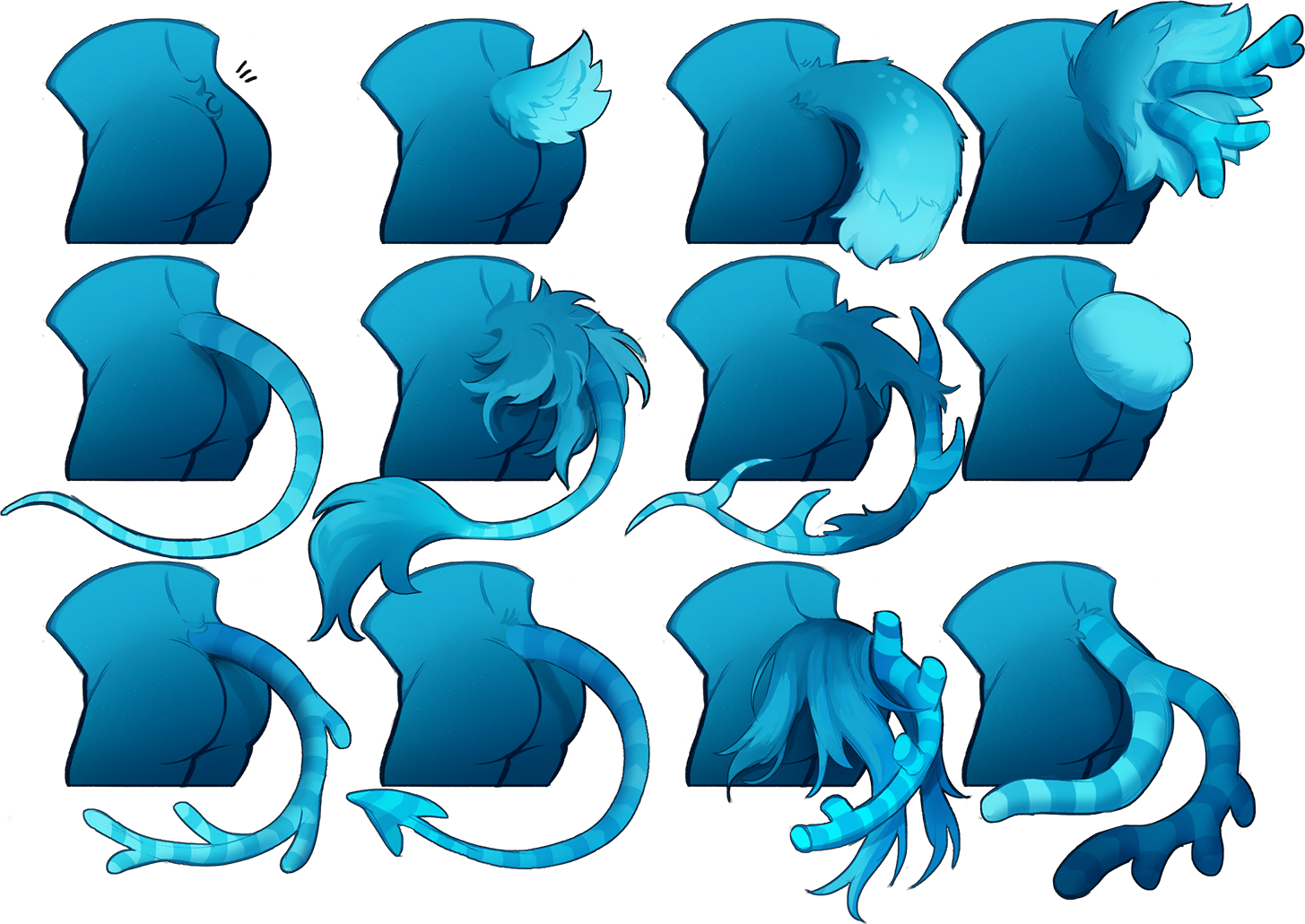 ---
Counting Branches


1 result found.